CCI Primers are continuously tested and improved. As a result, today's CCI primers are more sensitive, easier to seat, and more compatible with progressive and automated loading equipment than ever before. They utilize modern non-corrosive and non-mercuric initiator mixes for the cleanest burn possible.
cci 209 primers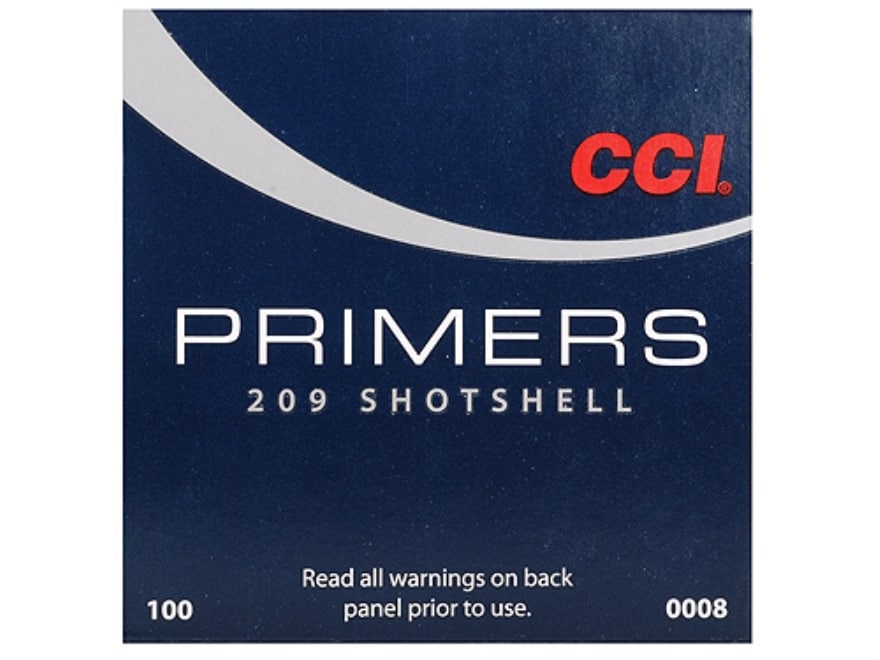 To meet your needs, we produce two shotshell primers. CCI 209 primers are available in all gauges for field and target loads. The CCI 209M is a true Magnum primer intended for large charges of slow-burning propellants. As a result, the 209M is an excellent choice for waterfowl loads. For clean, sure ignition, both use modern, non-corrosive, non-mercuric primer compounds.
cci 209 primers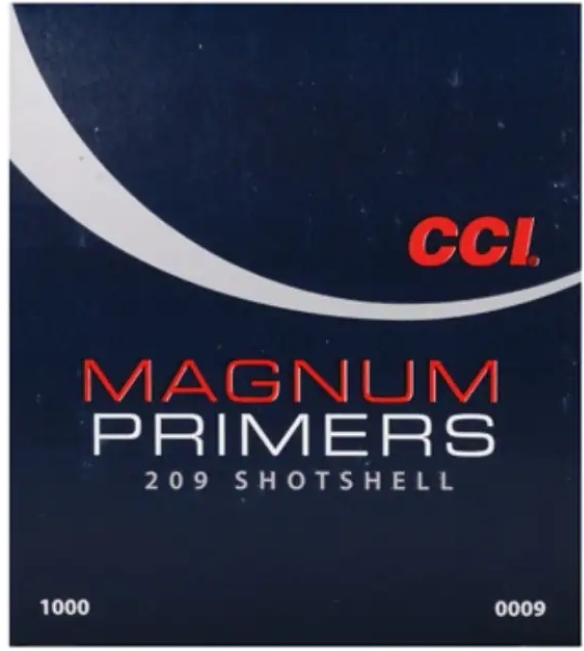 CCI® Shotshell Primers provide reliable, clean-burning performance for any modern shell with a 209 primer pocket. The 209 primers are excellent for standard field and target loads, while the 209M is ideal for heavy waterfowl and turkey loads.
209 is designed for standard field and target loads
Reliable, clean-burning
Fit all modern shotshell cases with 209 primer pocket
209M is a true magnum shotshell primer for heavy waterfowl and turkey loads