Hodgdon H4831 Shortcut Smokeless Powder 8 Lbs
by HODGDON, IMR & WINCHESTER
Ballistically, this Extreme Extruded powder is the exact copy of H4831. Physically, it has a shorter grain size, therefore, the designation SC or short cut. The shorter, more compact kernels allow the powder to flow through the powder measures more smoothly, helping to alleviate the constant cutting of granules. With the smoother flow characteristics comes more uniform charge weights, while the individual grains orient more compactly, creating better loading density. Grain shape is extruded (stick)
h4831 powder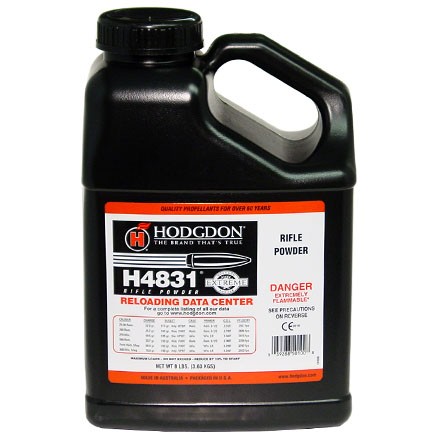 Hodgdon Powder offers the largest selection of quality smokeless propellants for any reloading application.
h4831 powder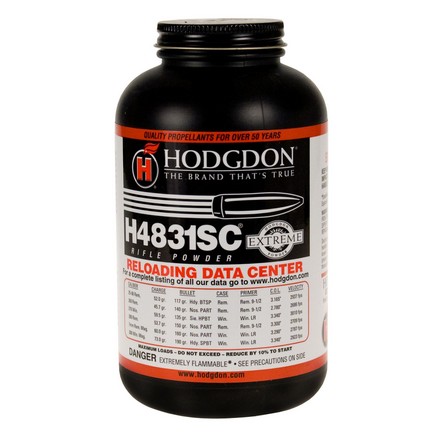 It is probably safe to say Hodgdon H4831 has taken more big game than any other powder. Hodgdon was the first supplier to introduce this popular burning rate in 1950. Since that time it has become a favorite for cartridges like the 270 Winchester, 25-06 Remington, 280 Remington, and 300 Winchester Magnum. As an Extreme Extruded propellant, it shares the fine quality of insensitivity to hot/cold temperatures, as well as superb uniformity from lot to lot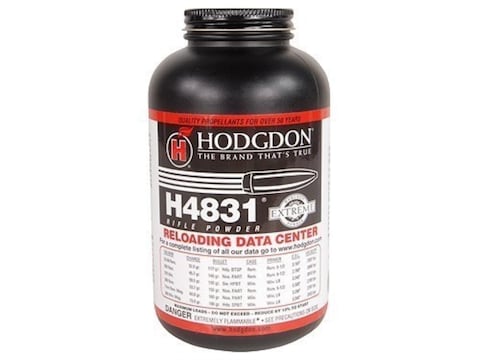 Do not exceed the loads specified in the reloaders guide when using smokeless powder.
Never combine any two powders, regardless of their type, brand, or source.
Never use a smokeless powder in place of black powder or a substitute for black powder.